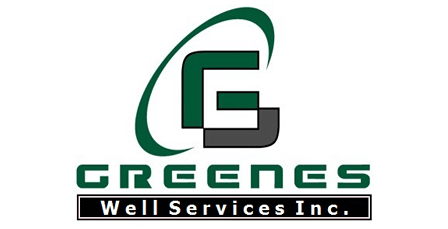 3037 Yellowstone Road
Rock Springs, WY  82901
Office: 307.382.5446
Fax: 307.382.8545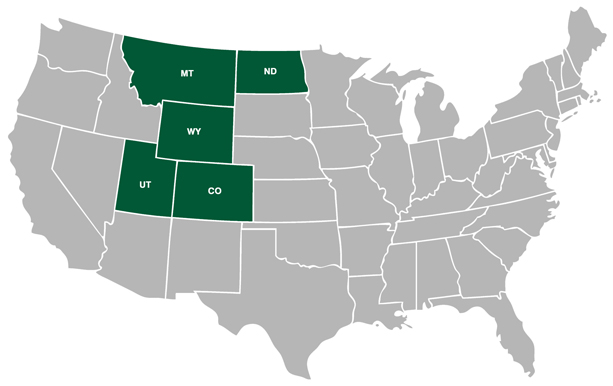 About Us
Since 2008, Greene's Well Services has been a leading well servicing provider in the Energy sector.  Our experienced crews are ready to work for you. They have completed a substantial number of projects in Wyoming and North Dakota on vertical and horizontal wells ranging from 2,000 feet to 20,000 feet.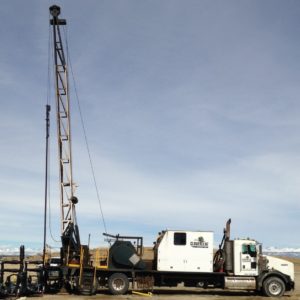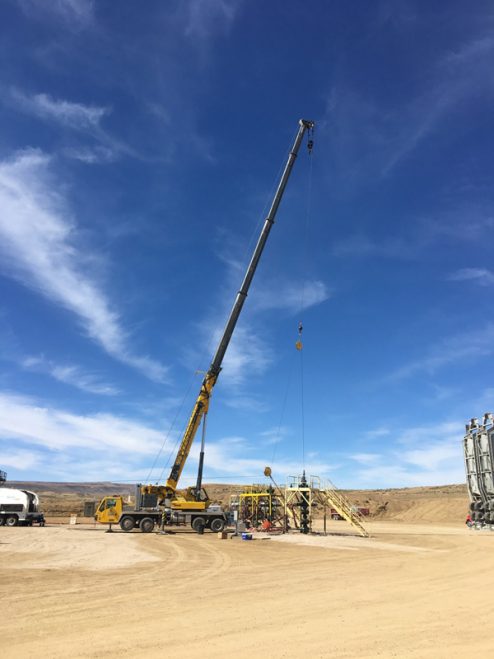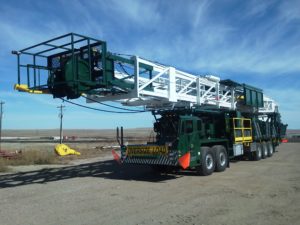 Our Equipment
Five C5 National Oil Well Varco Rigs powered by Detroit Diesel 500 HP Engines

Mast of 104'; 250,000# Static Load Derrick with 6 lines of 1 inch drill line, band brakes and hydromatic brake.
14,000' of 9/16" Sand Line
Sliding Rail for Operator and controls for quick and easy snubbing operations
All rigs are equipped with rod & tubing equipment

Two Mobile Swab Unit mounted on Kenworth Chassis

Free Standing Mast rated for 30,000#
Single Drum 14,000' 9/16" Sand Line
Two Hydraulic Winches and small working floor
Operator's Cab equipped with Digital Displays including Depth, Weight & Speed

National Oilwell JWS 600 & 340 Mud Pumps with 180 BBL Mud Tanks with 200' hard lines ( Tested ) with restraint
Two Venturetech K90 and K150 Power Swivels
Generators
Hydraulic Pipe Wrangler
4 1/2" Casing Tongs
Our Commitment
We focus on protecting our people and the environment on every project – regardless of the size of the job.  We are committed to keeping our people safe while delivering quality service to meet and exceed customer expectations.